A FAR Out-Doors Experience
|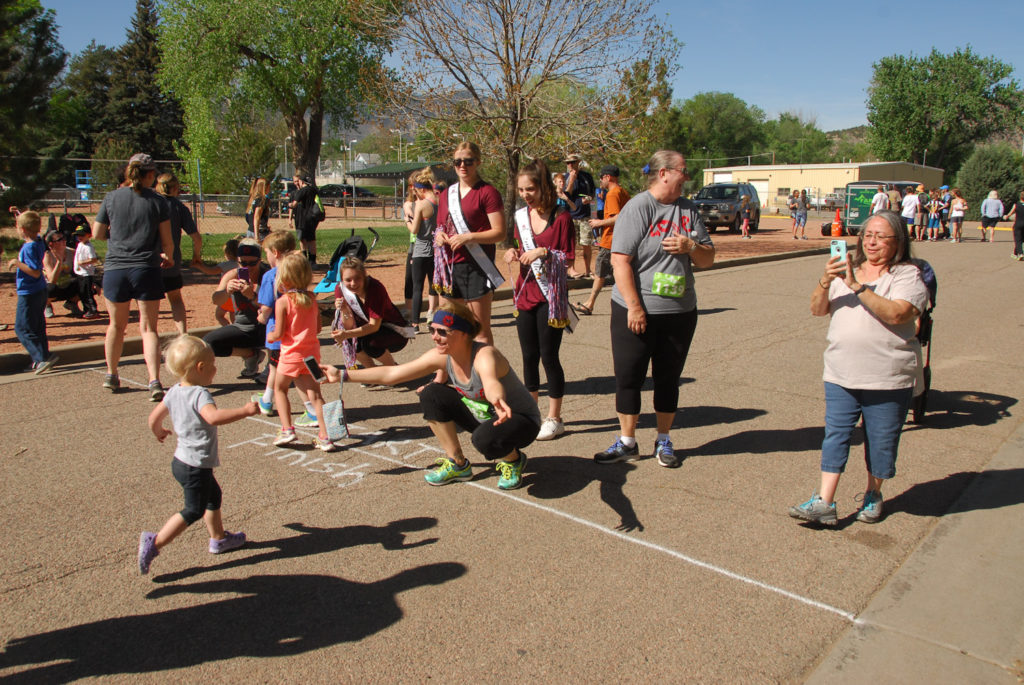 This article originally appears in the August 2017 Edition of the Ute Country News.
On June 1st, Ashlee Sack from Fremont Adventure Recreation (FAR) visited John C. Fremont Library to discuss the new Recreation and Trail guide that is currently being distributed.  FAR is an organization that exists to "promote a culture of community and healthy living through outdoor recreation in the Royal Gorge region." In cooperation with other organizations, FAR organizes recreational events for the public. Because FAR works so hard to set up events and build trails, people from all over the state are attracted to the Royal Gorge region and contribute to the local economy. According to the Bureau of Land Management, over $54 million was spent by non-motorized activity during 2015 in the Upper Arkansas River Valley and of that $39 million was from non-residents.
FAR also sponsors the Youth Exercise Training Initiative (YETI). It helps kids understand the importance of outdoor activity. For example, 250 kids participated in runBlossom on May 6th along a beautiful stretch of the River Walk. Another way FAR helps kids appreciate nature is through Adventure Kids Sessions where they take kids on guided hikes and explorations. Kids are encouraged to to go on bike rides, climbs, hikes, and enjoy the splendor of wilderness with their families. Ideally, youth will gain a sense of responsibility for maintaining our wilderness areas and appreciate the role nature plays in our lives.  
I have personally seen the good that FAR does for youth and adults throughout Fremont county. After running the 5K during Blossom Festival, I plan to attend as many FAR events as possible. FAR's next event is a meet-and-greet at the Whitewater Bar and Grill on July 26th. I have also seen how the organization helps local business in Florence.  In return, businesses are happy to support FAR and their efforts. Most businesses along Main Street in Canon City have a sign in their window advertising their support. The cost of building trails is four dollars a foot. To put that into perspective, the 20 miles of trail being built behind the Royal Gorge costs $422,400, so FAR could use all the help they can get. If you would like to donate to FAR, volunteer, or see future events, you can visit their website joinfar.org.